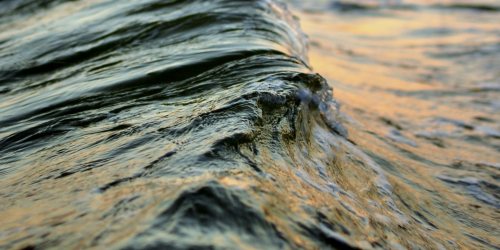 I'm burying my parents' ashes this week. I miss them. I miss them individually, and I miss them as a pair. And my missing of them is an active, conscious thing, not a passive background thing. I remember them vividly, and I could use their advice and love now, if they were here. This is going to be a hard week.
It's been a hard couple of months.
I'm not sure what the difference between grieving and depression is. What I mean is, I don't know where "the line" is, and how not to cross it. I know that what happened is the natural order of things. We are supposed to survive our parents. I also know that I'm working through this.
Rie Fu's song, "Life is like a Boat," came on while I was playing a favorite playlist. It's a love song, but it also touches on the hardships of life, and working your way through them to the other side. In the song, we "are all rowing the boat of fate / the waves keep on comin' and we can't escape."
The next part resonates with me:
You make me wanna strain at the oars
And soon I will see the shore
When will I see the shore?
At the same time she writes about fate and not being able to escape it, she sings about never giving up her effort. She doesn't see the shore, but she'll strain at the oars in the hopes that she soon will.
I'm straining at the oars, too.